Each of us has heard the name of Hanoi Old Quarter or Hanoi 36 streets. The old town with ancient houses, the streets imprinted with historical memories of the capital city, has become one of the first and attractive destinations that visitors cannot ignore. Coming here, visitors will have the opportunity to learn about the culture, life, people of Ha Thanh in history and present, enjoying many delicious dishes and countless other interesting things. Now start exploring and exploring this neighborhood with Alphahousing.vn
Introducing the old town of Hanoi
Where is Hanoi Old Quarter located?
Anyone who introduces Hanoi will refer to Hanoi Old Quarter as an area located in the East of Hoang Thanh Thang Long (the name of the former Hanoi). Today it is located in the heart of Hoan Kiem district, near the Sword Lake. The South is Hang Bong, Hang Gai, Hang Thung and Cau Go streets, the North is Hang Dau Street, the West is Phung Hung Street and the East is Tran Nhat Duat Street. The old town has a total area of ​​about 76 hectares, including 72 streets and 10 wards. This place was formed by small businesses and craftsmen on the Red River. They gathered to form a busy and bustling business district.
The old town is also known as "Hanoi 36 streets. Each street is named after an item for sale on the street. Over many stages, this neighborhood has changed but still crowded with buyers and sellers. Become one of the most beautiful places that everyone wants to visit when traveling to Hanoi.
How to move to Hanoi Old Quarter?
There are many different means of transportation to Hanoi Old Quarter such as motorbike taxi, motorbike, bus, taxi, etc. and one of the safest and most economical options is the bus. If you feel that taking the bus takes a lot of time, Hanoi's travel experience tells you you can rent a motorbike, both convenient and free to go to the places you want. Or you can also take a taxi, this way is fast but the cost is quite expensive.
How to move in Hanoi Old Quarter
In general, the roads and alleys are quite small so you can choose to take the tram to travel around the street. Rent a motorbike if you want to crawl through many niches yourself (the rental price is about VND 150,000 / car/day) or cyclo – this type is quite interesting and is loved by many international customers (the price is about VND 200,000 for one person) Walk) but remember to ask and negotiate the price first!
According to those who have visited Hanoi's old town, the most appropriate form is walking. Because around this area, there are many shops, old shops, walking around the old town you can "throw" anywhere, eat whatever you want.
Places to visit in the old town of Hanoi
Hanoi Old Quarter stretches over a wide area so there are many beautiful tourist destinations, so when you come here you can combine to explore some of these places.
Hoan Kiem Lake – a scenic spot of the old town of Hanoi
Hoan Kiem Lake is located in the center, is considered the heart of the Capital is also a beautiful sightseeing spot in the old town that anyone coming to Hanoi should visit. Not only has the airy space, the romantic scenery but this is also associated with many heroic and sacred historical stories. On the lake campus, there are many other tourist attractions such as Ngoc Son temple, Te Huc bridge, Turtle tower, Tran Ba ​​communal house, …
Bach Ma Temple – a famous temple in Hanoi's old town
Located at 76 Hang Buom, this temple is a witness to the formation and development of Thang Long. The temple was built in the 9th century, after which the Nguyen Dynasty was restored. The highlight of Bach Ma is that the whole frame of the house is made of ironwood, meticulously carved and intricate. If you love history, this is a great destination for you.
Dong Xuan Market – the old market of the old town
Dong Xuan Market in the old quarter of Hanoi is the oldest market of the capital, built by the French in 1889. The market trades a wide range of items, from everyday items to handicrafts. Going to the market, visitors will be able to participate in the exciting trading atmosphere and find beautiful and small souvenirs.
O Quan Chuong – surviving city gate in Hanoi
O Quan Chuong is one of the 5 temples left for the golden period of the nation. As the only city gate in Hanoi after the impact of the war and the time that has stood still until now. This place is located on O Quan Chuong Street, Hang Chieu street, near the Chuong Duong bridge.
Some interesting experiences in the old town of Hanoi
Check-in "live virtual" in the old streets of Hanoi
Step into the old town of Hanoi, the first feeling is every corner, alley, the house or the walls of time, … all creating a new background. You just need to stand on the wall or "pretend" to stray on the street, which can make your "virtual life" picture very good.
Gather and play at Ta Hien street in Hanoi's old town
Dubbed the "sleepless street" in the heart of the capital, Ta Hien Street is one of the famous entertainment places. When night falls, this time the street starts to light up, the activities take place extremely exciting and bustling. Shops, bars, … also show. Certainly, when you come here you will be overwhelmed by food, drinking water extremely beautiful and attractive irresistible. Interwoven in that space is busy traffic. You can go with your group to gather at any restaurant, drink beer, chill …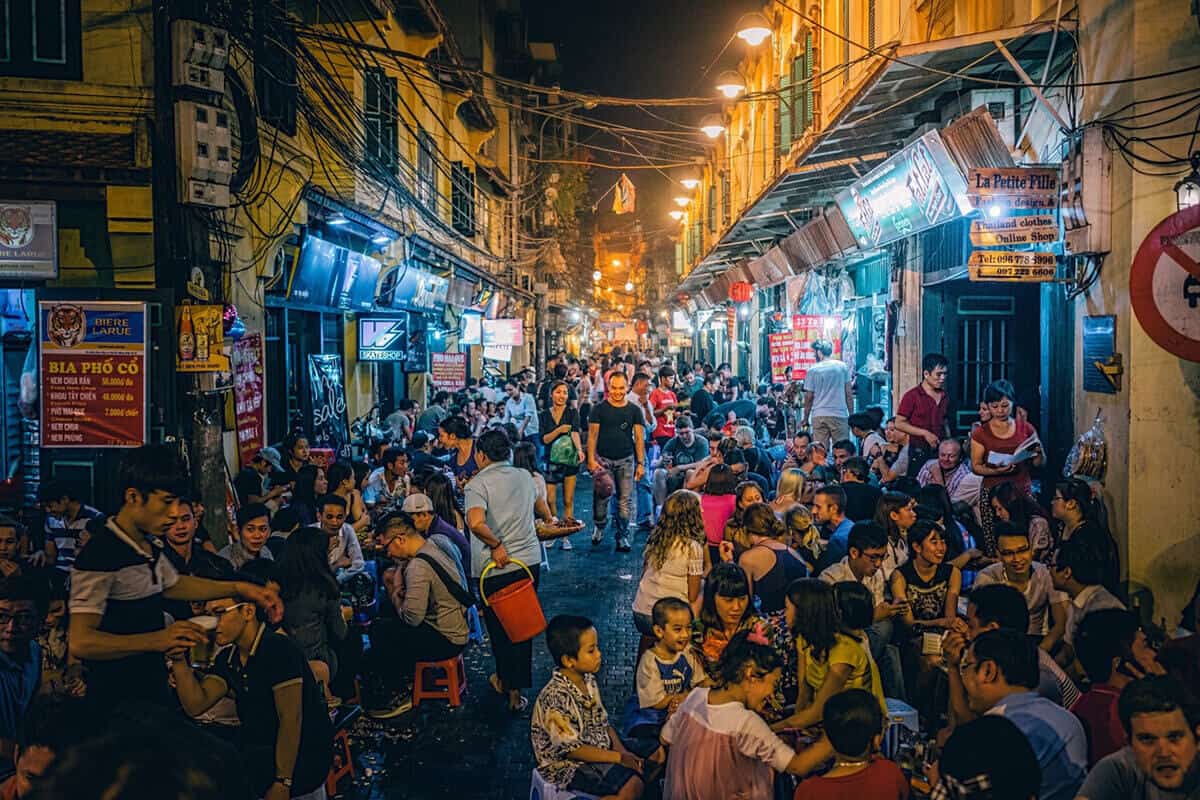 Learn traditional trade villages in Hanoi's old quarter
The old town also concentrates quite a lot of traditional craft villages, it is reflected in the streets such as Hang Ma Street, Hang Thiec, Hang Thuoc Bac, Hang Tre, … this is the place to sell and store traditional craft products. . Visitors can visit, find out about those items, ask the seller about the origin and development history of these villages.
See Hanoi's old town at night
It is said that Hanoi Old Quarter is the most beautiful at night, at this time, the life of people is no more hustle like daytime, thousands of thousands become softer in the dark, leaving only bright lights. Take a walk around the streets to see the streets, visit the crowded shops or find an original with a cup of coffee to observe the old town, it must be very interesting.
Join the activities in the walking street in the old town
Not only that but to the old town you can also participate in many exciting activities at the walking street near the edge of Sword Lake. On this street, you can take a leisurely walk or take part in street activities. Usually on weekends, Saturdays and Sundays, young people often organize music, dance and many outdoor entertainment games, etc.
Enjoy attractive street food in Hanoi's old town

Traveling to Hanoi Old Quarter is not only famous for its attractions but also attracts visitors by its attractive culinary features, which are typical of Hanoi. What's great is that after a round of "tired legs", enjoy a delicious, fat, vermicelli bowl, famous stir-fried bowl/pho or a boiled snail dish with a bowl of sweet and sour dots on the nose, crispy sour rolls tan … Then sip a cup of coffee, a cup of lemon tea, but if you like you can also drink a few cups of draft beer.
Experience finding places in Hanoi for newcomers to live, work, travel and want to be near the Old Quarter.
Hanoi has many new and old apartment buildings, from cheap, affordable to high-end. It is up to your budget and needs to choose the appropriate accommodation. Here are some good apartments for rent in Hanoi, apartments ranging from 1 bedroom to 4 bedrooms or Penthouse, quality near the old town:
Aqua Central: 44 Yen Phu, Tay Ho, rent from 1000 – 3000 USD / apartment/month.
Vinhomes metropolis: 29 Lieu Giai, Ba Dinh, rents from 1000 – 7000 USD / apartment / month
Sun Grand City: 69B Thuy Khue, Tay Ho, rent from 1000 – 5000 USD / apartment/month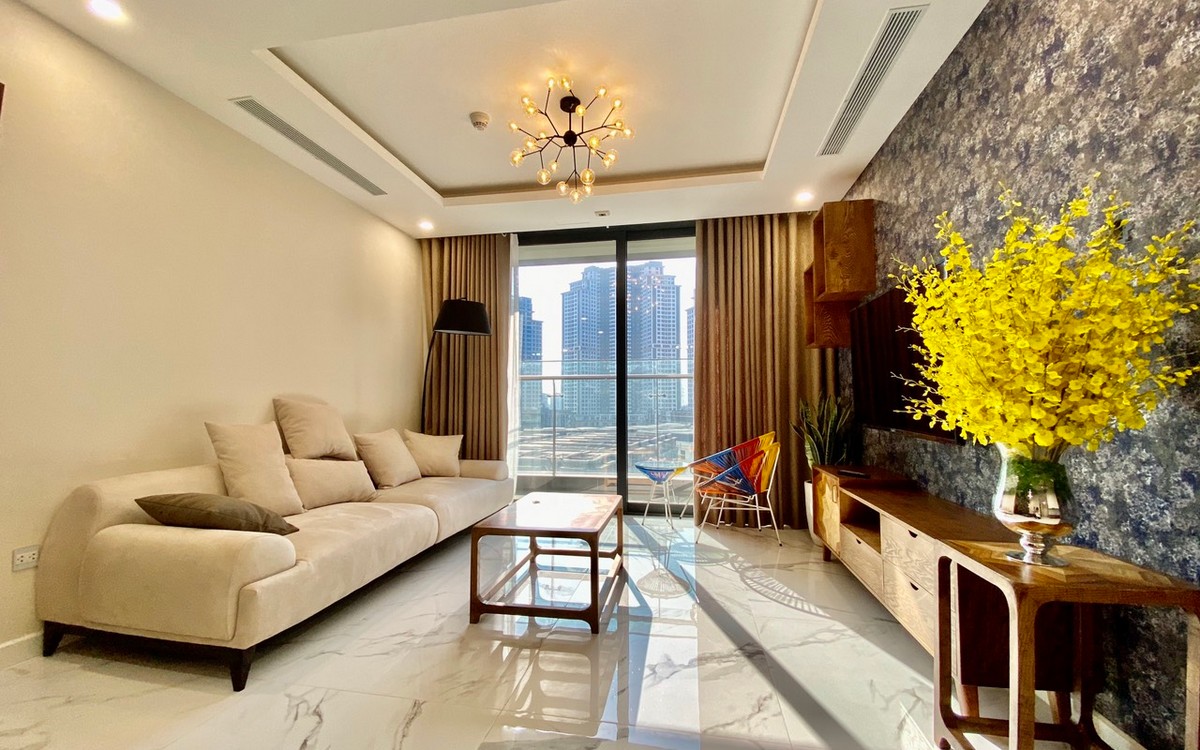 Hanoi Old Quarter has never been so attractive, so if you are intending to visit and stay here, do not forget to note these shares from Alphahousing.vn for the journey, the perfect place, The most meaningful offline!